Product Description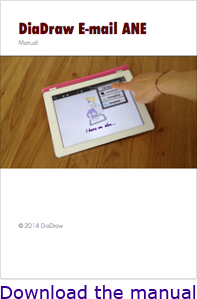 What does it do?
The e-mail ANE is a universal (32- and 64-bit) AIR Native Extension for iOS which allows you to send e-mails with attachment from Adobe AIR.
Credit where credit is due
The first version of this ANE was based on Piotr Koscierzynski's brilliant tutorial In-app mail composer, which he published in November 2011.